Frost in April killed our earliest buds. Then we have had an unseasonably warm and dry spring as well as summer heatwaves. That could have been fatal… however, the situation is not so bad. As a result, the production is quite low but this vintage should be nice to taste.
Last June heavy hail damage has been reported on vines nearby. We were fortunately spared from this.
The summer of 2022 has been particularly sunny, hot and dry, so we have significantly reduced the use of treatments against diseases such as mildew.
Despite extreme weather conditions the vines resisted. They suffered from heat and lack of water but they managed to extract all they need from the soil depth and to maintain sufficient leaf surface.
Those fruits that were most exposed have been destroyed by the sun, and water shortage has produced slightly juicy grapes. So, berries are smaller than usual but on the whole, we have dense bunches with a beautiful quantity of sugar and quite a high alcohol level.
We have had some rain on early September, but not enough to increase the crop yield. The first grapes of Malbec were picked on September 12th. As predicted, it is a rather modest beginning, and the harvest volume does not promise to be particularly high. The later maturing grapes will be harvested on September 30th…
So, we will have to wait until the end of September before the final outcome, but at least 2022 should be qualitative, if not quantitative.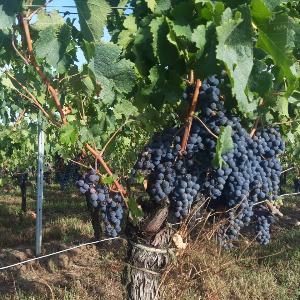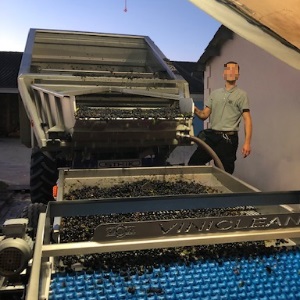 12 September 2022 – First grapes of Malbec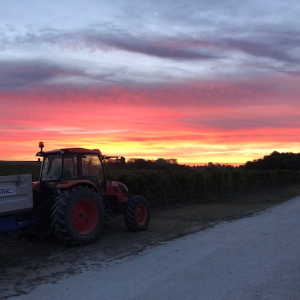 Harvesting begins… in the fresh early morning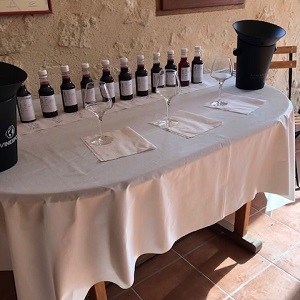 After vatting the must in each vat is tasted and discussed day-to-day with our oenologist to adapt the vinification process for each one.